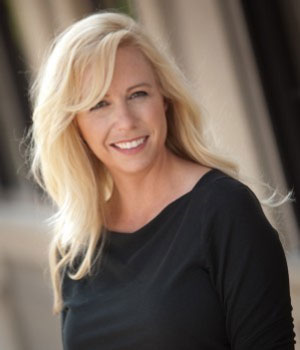 Carissa was born in a small town in Nebraska before relocating as a young child to Wellington, Ks. She grew up in Wellington and after graduating from dental school she moved back to stay close to family.
In 2000, she partnered in her father's dental practices in Wellington and Anthony. Over the years, Dr. Gill began to focus and narrow her dental skills in specific areas such as implant surgery, braces and TMD therapy. She added her skills to Gentility Dental in Wichita in 2013. The existing dentist, Dr. Heidebrecht, soon retired from the field leaving her with a Wichita location in addition to the Wellington and Anthony locations.
Dr. Gill has been married for over 18 years to Wellington native and Chiropractor, Chad Gill. They met through family friends who set them up to play with each other in a couples' golf tournament. They continue to golf together as well as play coed volleyball and softball. They have 3 teenaged children who are growing quickly and soon will start college. In the fall, they spend their Friday nights rooting for the Wellington football team. Saturdays are spent debating over Nebraska vs Kansas State football. And Sundays are reserved for watching the Kansas City Chiefs. When winter comes, they enjoy binge watching Netflix and cheering for the high school basketball team as well as the WSU Shockers. Picking up on his parent's love of golf, their middle son, has become a competitive golfer. As if this doesn't keep the family busy enough, their youngest is a teenaged girl who manages to always keep them on the move and on their toes. Dr. Gill enjoys taking her kids to musicals, shows and plays and is a passionate fan of the arts.
Dr. Gill is an avid reader and is always looking for good book recommendations!
---
Experience
Board Certified Doctor of Dental Surgery in Kansas since 2000
Implant placement, implant related bone and sinus surgeries, implant restoration
Orthodontics (traditional and Invisalign)
TMD therapy and Neuromuscular dentistry
Neuromuscular TMD/Craniofacial Pain treatment
Education & Associations:
University of Missouri at Kansas City
Accepted into BA/DDS Accelerated Dental Program
Graduated May 2000
Las Vegas Institute for Advanced Dental Studies
Received Fellowship in July 2011
Advanced Implant Education Program
Completed in 2014 at Alabama Implant Education, LLC
Comprehensive Implant Residency Program (CIRP)
Completed in 2015 at McCracken Implant Education
Invisalign
Certification received in 2002
Las Vegas Institute for Advanced Dental Studies (LVI)
Completed Neuromuscular TMD continuum
Advanced Functional Dentistry
Orthotic Maintenance, Adjustment and Essential Aesthetic Reconstructive Techniques
Mastering Dynamic Adhesion in Complex Reconstructive Cases
Advanced Principles, Case Stabilization and Bite Transfer
Comprehensive Aesthetic Occlusal Reconstruction
Coronoplasty and Case Finishing
Full Mouth Reconstruction
Completed Neuromuscular Orthodontic continuum
Neuromuscular Pediatric Orthodontics
Advanced Neuromuscular Orthodontic Diagnosis
Introduction to Neuromuscular Orthodontic Mechanics
Advanced Neuromuscular Orthodontic Mechanics
Computer-Aided Occlusal Evaluation System
International Academy of Comprehensive Aesthetics
Dentists committed to furthering their education and advancing the profession.
International Association for Orthodontics
A progressive and dynamic organization of dentists that provide orthodontic care to patients
The International College of Cranio-Mandibular Orthopedics
A society of health care professionals who have a common interest in the anatomy and physiology of occlusion, jaw function and orthopedics dysfunction with resultant symptoms in the head and neck.
American Academy of Craniofacial Pain
Committed to the relief of craniofacial pain and dysfunction, and the advancement of research and study in this field.
American Dental Association
Kansas Dental Association
District Delegate to the KDA
South Central Dental Society